Glass Blowing Lathes - affordable and functional
A glass lathe is a specialized tool used by glass artists to shape and smooth glass pieces. It consists of a rotating chuck or mandrel that holds the glass piece, and a set of tools that are used to shape and smooth the glass. Glass lathes are available in different sizes and designs, and can be powered by electricity or compressed air.
Learning how to use a glass lathe can be a challenging but rewarding process for glass artists. In this article, we will provide a step-by-step guide on how to learn about using a glass lathe, including tips and techniques for mastering this valuable tool.
Step 1: Research and learn about different types of glass lathes
The first step in learning how to use a glass lathe is to research and learn about the different types of glass lathes available. Glass lathes can be classified into two main categories: manual lathes and automatic lathes.
Manual lathes are operated by hand, and require the glass artist to manually rotate the chuck and move the shaping tools. These lathes are typically smaller and more portable than automatic lathes, and are suitable for working on smaller pieces of glass. They are also more affordable and can be a good option for beginners.
Automatic lathes, on the other hand, are powered by electricity or compressed air, and use a motor to rotate the chuck and move the shaping tools. These lathes are larger and more complex than manual lathes, and are typically used for working on larger pieces of glass. They offer greater precision and control, and can be used for more complex shaping and smoothing techniques.
In addition to the type of lathe, there are also different designs and features to consider. Glass lathes can have different chuck sizes and shapes, and can be equipped with different sets of shaping tools. Some lathes may also have additional features, such as a foot pedal or variable speed control, that can make the shaping process easier and more precise.
It is important to research and learn about the different types of glass lathes and their features, in order to choose the right lathe for your needs and preferences. You can learn about glass lathes by reading articles and reviews, watching instructional videos, or consulting with other glass artists or lathe manufacturers.
Step 2: Practice and gain experience with the glass lathe
Once you have chosen a glass lathe and are familiar with its features and operations, the next step is to practice and gain experience with the tool. This will help you develop your skills and techniques, and will allow you to become more comfortable and confident with the lathe.
When practicing with the glass lathe, it is important to start with simple shapes and techniques, and gradually work your way up to more complex shapes and techniques. You can begin by practicing on small pieces of glass, such as beads or pendants, and gradually work your way up to larger pieces.
It is also important to pay attention to the details and techniques of shaping and smoothing the glass. This includes selecting the right tools for the job, using the right amount of pressure and speed, and maintaining a consistent and controlled motion. Proper technique will help you achieve the desired shape and smoothness of the glass, and will prevent mistakes and accidents.
As you practice and gain experience with the glass lathe, you can try experimenting with different shapes and techniques, and see what works best for you. You can also try working with different types of glass, such as clear, colored, or patterned glass, and see how the lathe affects the appearance and properties of the glass.
Step 3: Seek guidance and mentorship from experienced glass artists
While practicing and gaining experience with the glass lathe is important, it can also be helpful to seek guidance and mentorship from experienced glass artists. Working with an experienced glass artist can provide valuable insights and advice on how to use the glass lathe effectively, and can help you overcome challenges and improve your skills and techniques.
Experienced glass artists can also introduce you to advanced techniques and materials that can enhance your glass art, and can provide guidance on how to create unique and beautiful pieces of glass art using the glass lathe. In addition, working with an experienced glass artist can be a great way to learn about the history and culture of glass art, and can provide inspiration and motivation for your own creative pursuits.
There are several ways to seek guidance and mentorship from experienced glass artists. You can attend workshops, classes, or seminars, where experienced glass artists can provide hands-on instruction and guidance. You can also join glass art organizations or communities, where you can connect with other glass artists and learn from their experiences and expertise. Additionally, you can reach out to experienced glass artists directly, and ask for advice, guidance, or feedback on your work.
Step 4: Continue learning and exploring new techniques and materials
Learning how to use a glass lathe is an ongoing and lifelong process, and there is always more to learn and explore. As you gain experience and expertise with the glass lathe, you can continue to learn and develop new skills and techniques, and experiment with different materials and techniques.
For example, you can learn about advanced techniques, such as encasing, fuming, or laminating, that can add depth and complexity to your glass art. You can also experiment with different types of glass, such as dichroic, iridized, or reactive glass, and see how these materials affect the appearance and properties of your glass art. Additionally, you can learn about different finishing techniques, such as coldworking or polishing, that can enhance the beauty and durability of your glass art.
By continuing to learn and explore new techniques and materials, you can expand your creative horizons and push the boundaries of glass art. This can inspire and challenge you to create original and unique pieces of glass art, and can keep you engaged and motivated in your glass art journey.
Conclusion
Learning how to use a glass lathe can be a challenging but rewarding process for glass artists. By following the steps outlined in this article, you can learn about the different types of glass lathes, practice and gain experience with the lathe, seek guidance and mentorship from experienced glass artists, and continue learning and exploring new techniques and materials.
By mastering the glass lathe, you can unlock the full potential of glass as a medium for artistic expression, and create beautiful and unique pieces of glass art. Whether you are a beginner or an experienced glass artist, learning how to use a glass lathe can be a rewarding and fulfilling journey that can enrich and enhance your glass art practice.
All About Mountain Glass Arts
Why Buy From Mountain Glass
Founded in 2002, Mountain Glass Arts, Inc. is the nation's premier borosilicate glass blowing supply company. It was founded by glass artists with the goal of supplying the highest level of customer satisfaction in the industry. Mountain Glass Arts, Inc. is located in Asheville, North Carolina and Eugene, Oregon. and currently ships worldwide.
Why buy from us? We pledge to you the best service in the industry and here is exactly how we provide it.
• Our primary goal has always been to be friendly, knowledgeable, helpful, expedient, and accurate when answering your questions and processing orders. Please call/email anytime, for any reason, if you have a concern or question and we will be glad to help.
•
Guaranteed same day shipping
on every order in by 2:30pm (EST) on normal business days or your shipping charges will be refunded. Guarantee applies to domestic orders shipping UPS that contain no out of stock items.
• In cooperation with
American Forests
we will have a tree planted for every order of over $100.
• Because we are seriously committed to excellent customer experiences, we focus on overstocking the products we sell rather than "understocking" a larger selection of products. Thus, most back orders are sent without shipping or handling charges. This does not apply to tube & rod, kilns or freight shipments.
• The Tags With The Tips! We label every stick or group of color ordered for easy identification but we now have a tip for working each color printed on the label. We were the first company to label all our color for you and are the only company that includes the working tip. You may always request no tags if they annoy you.
• We are here to help. The person taking your order will have knowledge of all our products or they will get you over to someone who does.
• Mountain Glass has the industry's leading and most accurate shipping calculator. Your order will be analyzed to determine what size box/boxes it will ship in. Our shipping calculator will determine if it will be less expensive to cut any 4ft or 5ft long tube/rod that may be included in your order and display the cutting fee if applicable. You will be given a variety of shipping options to choose from during the checkout process.
• We have no minimum order.
• We take
care and pride
in every order placed with us. We operate with methods in place to assure maximum accuracy and minimum breakage in our shipments. 99.5 % of our orders arrive intact without damage or error.
• We offer excellent
discounts
for high volume glass users.
• We are kind.
We look forward to serving you and hope you will give us the opportunity to do so. Please call us at .
Meet the Team!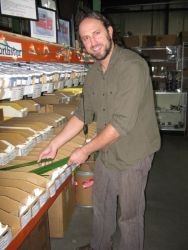 Chris - Founder & CEO
Hi my name is Chris and I am the owner here at MGA. I grew up in Ohio and learned the amazing art of lampworking from a friend in Eugene in 2000.
After spending about two years out there a death in the family called me back to Ohio. It became immediately clear that being isolated from other artists and suppliers was going to be a challenge to blowing glass in Ohio.
It was then that I discovered my calling. I was having trouble getting supply shipments quickly, correct the first time, without damage and with good service; so I started to think about doing this myself. I think it was the day I was chasing foam peanuts around my neighbor's yard (my shop was out back) and trying to pull them out of my glass tube that I had enough.
I decided I would start a supply company that would do things differently. My entire life I had an interest in the arts and business so this would be a perfect fit. I had some solid business experience and a good friend with a business degree, Steve, if only I could keep him out of the National Parks!
We worked tirelessly for years without taking a penny to get off the ground. We have grown quite a bit thanks to YOU since we began in the fall of 2002, always with a primary customer service mission. We have always tried to have an environmental focus as well, long before we were profitable or the word "green" was popular in our society. I currently LOVE serving the glass community and living in beautiful Asheville, NC. I enjoy the amazing food, music, community and great outdoors by trying to hike and bike as much as possible.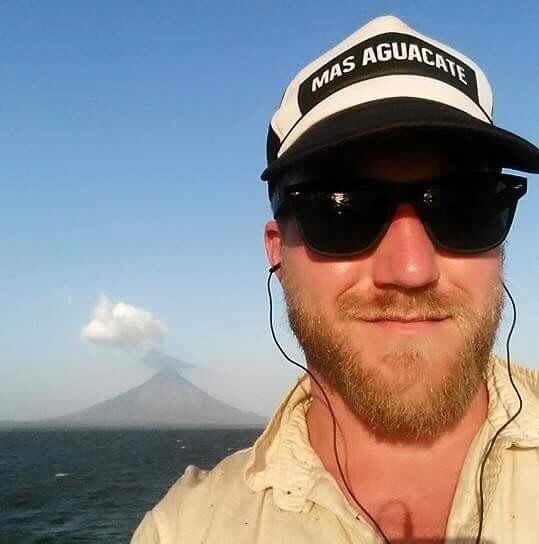 Joe - General Manager
Originally from the mountains of Pennsylvania, I found myself attracted to the culture and natural beauty of Western North Carolina.
I first fell in love with glass at the age of 15 while watching my brother learn the art of lampworking. It was through him that I realized years later, I had found my calling. It has been a blessing to be involved in a progressive industry with kindred people and being part of the Mountain Glass family.
When I'm not immersing myself in the glass world, I'm usually riding motorcycles in the mountains, dancing at live music, finding waterfalls, skiing, or searching for the next best dive bar.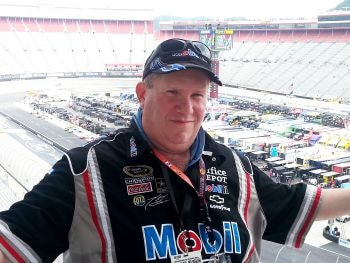 Stuart - CFO
I started at Mountain Glass Arts Inc. back in 2009. I am the accountant for the company and do everything that has do to with the money side. I've been in accounting for over 25 years and to this day still love working with numbers. My nickname at the office is "Hound Dog".
Coming to Asheville in 2004 was the best thing me and my wife (Daphne) have ever done. Leaving the sun and beach of Orange County was easy, although some people thought we were crazy. We love our (Funkytown) Asheville, NC.
The best part of Mountain Glass Arts is the people and the uniqueness of the business. While not at work I love NASCAR. i've been a Bristol season ticket holder for 5 years and love racing. My goal in life is to go to all the NASCAR tracks. So far i've been to Bristol, Darlington, Charlotte and a few local tracks.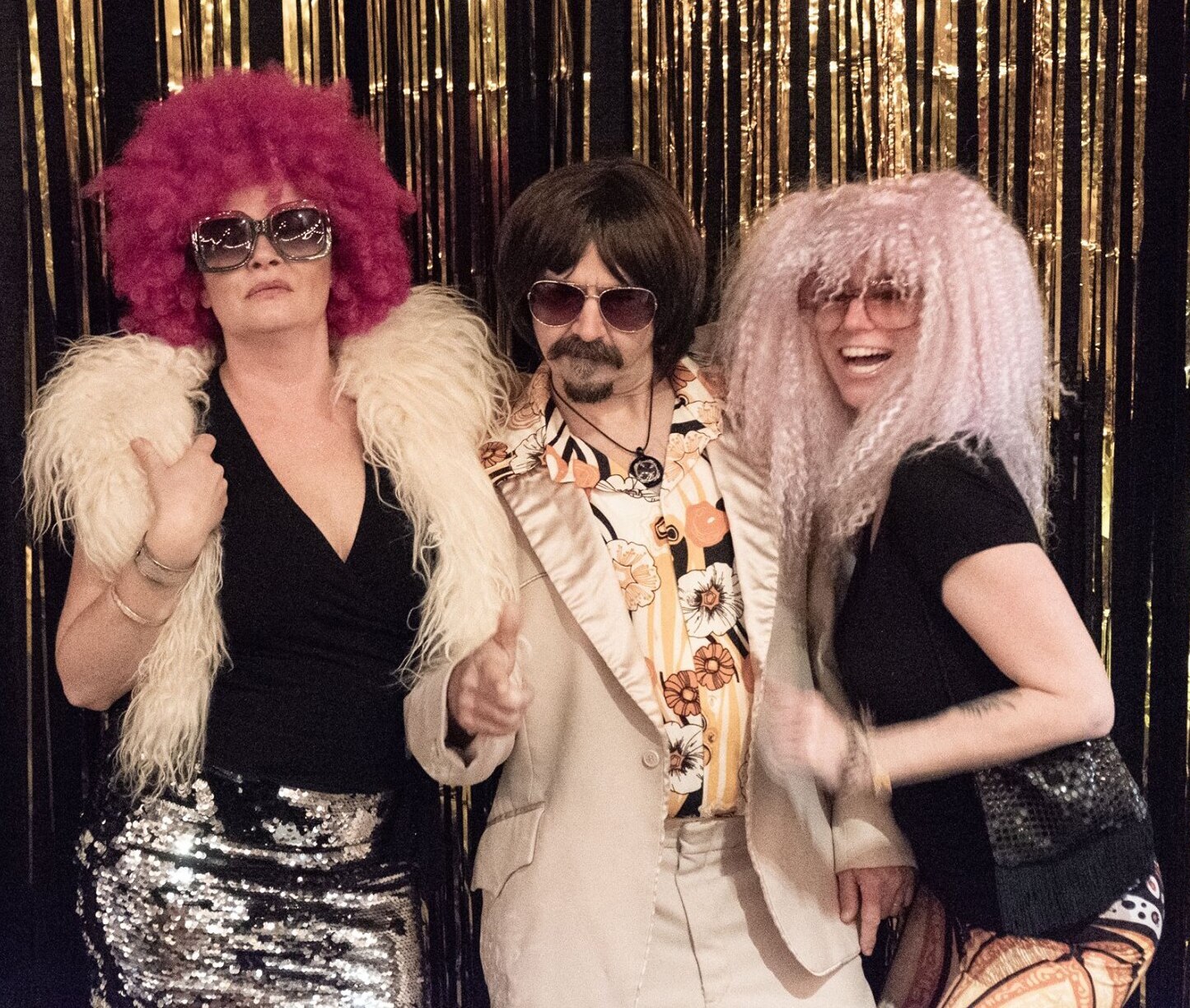 Stephen – AKA – Miller – Warehouse Manager
I have been at Mountain Glass Arts since 2009. It is the best job I have ever had! Working for a progressive company helping talented artists, alongside great people in a beautiful location; nothing could be better for me.
Prior to coming here I worked doing anything I could that involved photography, from printing in a lab, to running my own professional photography business, and most recently as a photographer for the Asheville Citizen Times newspaper, but the corporate print journalism world was not for me.
My wife Karen, a lampworker for 15 years, and I moved to Asheville from Boulder, Colorado 10 years ago to be closer to family, and have really come to love the region. We get out to hike and camp in the mountains and canoe on the water whenever we can. We love our 3 dogs like they are our children.
I still love to photograph the beautiful nature and landscapes we are so blessed to live among, as well as the many excellent live music shows I attend. I mess around on the mandolin a little, and rock the soft glass beads when the studio isn't too hot to breathe!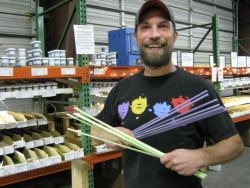 Dustin – AKA – Coach – Sales Manager
My obsession with glass art began about 20 yearsago in the parking lot of a Charlotte, NC, Phish concert. It amazes me how far the creative envelope has been pushed, and how sophisticated the art has become. I have had the honor of being trained by some great lamp workers which has come in handy at my position as a sales rep here at Mountain Glass Arts.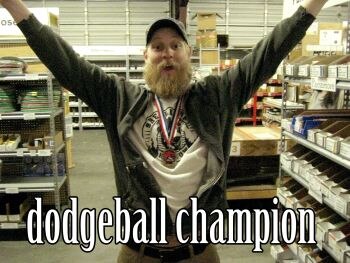 Tom - Receiving
I grew up in Northeastern Pennsylvania and moved to Asheville right out of high school with my friend Joe, (he works here too) and girlfriend (and now wife) Ashley. At one of my first jobs in town, I met two of my best friends and band mates. I play in a band called New Olde Fashioneds. In this band I play bass, electric guitar, and drums. But the real star of the show is my beard, who is a real live Hollywood stunt-double. Now I'm at MGA and loving it.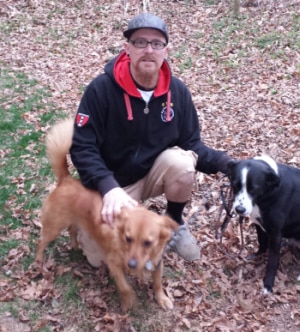 Mike – Receiving & Warehouse
In 2006, I found the reason I was looking for to move to Asheville in landing the drum stool for the world/downtempo/electronic act, Telepath. I was fortunate enough to travel the planet playing music for so many beautiful, smiling faces- from Jamaica to Red Rocks and beyond. Now this crazy life has brought me to MGA and I couldn't be happier working with an amazing team of hard-working people I call friends and learning so much from the incredible artists we are fortunate enough to serve.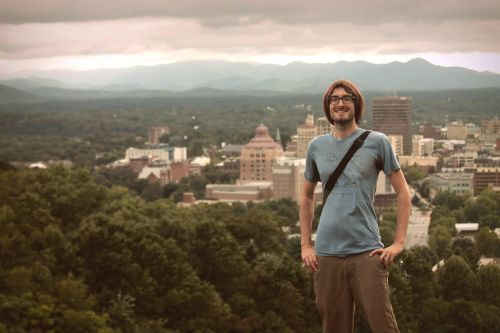 Kevin - Warehouse
Hi, I'm Kevin, AKA Kevlar, AKA Warehouse Waldo. I bounced into Asheville a few years back. Before that I had been sweating my butt off in the Antebellum capital of Georgia gaining prestigious degrees in Poetry and Eastern Philosophy...so of course, as soon as I graduated I decided to move up to Asheville and start making the boat loads of money that every poet philosopher makes! Ever since, I've been planting my roots deeper and deeper into this magical mountain town. For a few years I worked at an independent bookstore, loving the company of books yet struggling to make ends meet. Then, one day the wheels of destiny turned and I found myself face to face with a Deluxe Opportunity. Mountain Glass Arts. The dream job I never even knew I wanted. I feel honored and excited to not only be part of such an amazing company but such an exciting and growing industry as a whole. In my free time I can be found frolicking in the mist among gnomes, working as a freelance photographer, and generally having a good time with good people, good beer, and good food.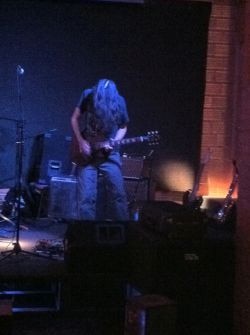 Michael - Receiving
Like the Sasquatch of the pacific northwest or the skunk ape of the deep south, another hominid has faded into the obscurity of legend: The fabled mixalis thomsonius or as it is more commonly known Michael Thomson or simply MT.
Pictured here, we find one of the rare photographs of a Michael Thomson in summer plumage, playing it's unusual song. The nature of that melody has left experts divided and baffled. Many speculate that it is a step in some sort of bizarre mating ritual, the dulcet tones used to attract a mate. Others theorize that it is a natural defense mechanism to keep predators at bay. Both have been debunked as the song of an MT does neither of those things, hence the baffling of experts.
Once frequently glimpsed in the good-ol' timey-mountain-space-rock scene of Western North Carolina, the MT has all but become extinct, thanks in part to the gentrification of its natural habitat: the dive bar. Gone are the days of the Get Down, the smoke filled dungeon that was Fred's Speakeasy, and the cave-like darkness of Stella's. The dank squalor which once gave refuge to this noble creature has been replaced with sleek modern lines and neon accent lighting.
Repulsed by its former habitat, the Michael Thomson wanders aimlessly through strip malls and suburban neighborhoods in search of a three prong outlet and space for its extensive pedal board. To date most MTs have been hit by cars, killed by poachers for their soft valuable pelts or met their end after becoming entangled in plastic six pack rings. Fortunately the philanthropists at Mountain Glass Arts wildlife refuge have taken in one, if not the last remaining Michael Thomson.
Michael Thomsons also like Ping Pong.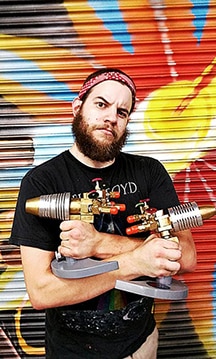 Charlie - Eugene Assistant Store Manager and Sales
Charlie was born on November 27, 1940, in San Francisco, California. He was a child actor in Hong Kong who later returned to the U.S. and taught martial arts. He starred in the TV series The Green Hornet (1966-67) and became a major box office draw in The Chinese Connection and Fists of Fury. He is also a skilled lampworker, and a great resource for many aspects of glass arts. We're glad to have him with us!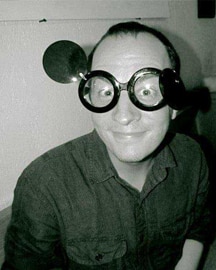 Micah - Marketing/Graphic Design
I grew up in Northwestern Pennsylvania & around 2015 got tired of shoveling snow and moved to Asheville. Jack of all trades (master of none), I have a lot of hobbies & love for all things creative. Mountain Glass has let me express that creativity in many ways.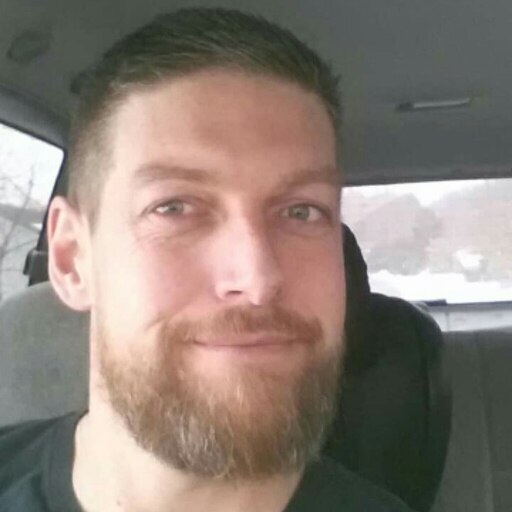 Chris -
I am a happily married, father of four. I live in Woodfin, on a small homestead, near the French Broad river. I enjoy playing disc golf and participating with our local WNC disc golf association. I enjoy all facets of my work at Mountain Glass, and have gained a new family here. I can't wait to see where the future takes me.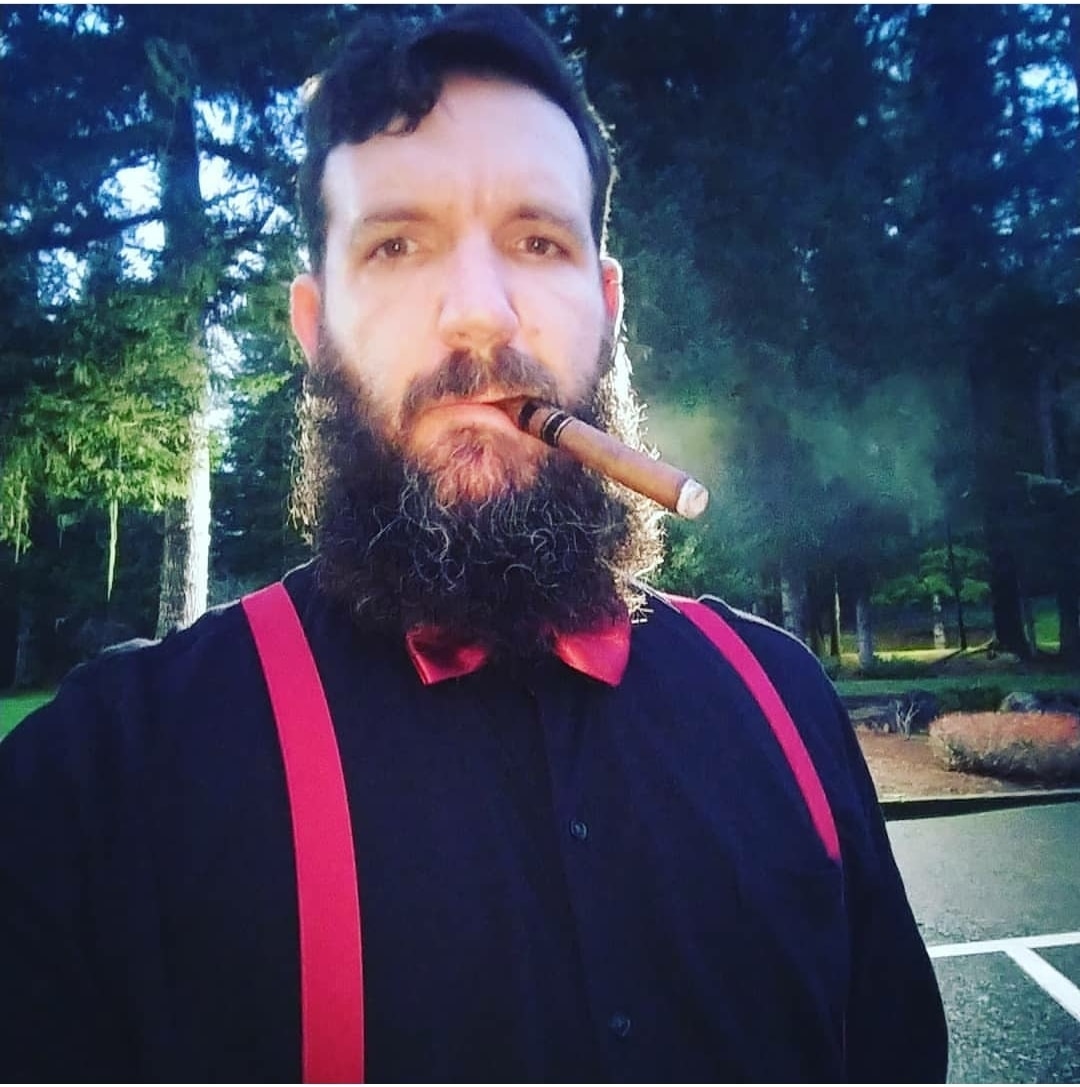 Buck -
Life long Oregon resident who's happily married to my highschool sweetheart and wonderful mother of our now grown children. Lover of dogs, fishing, home improvements, and making others laugh. I've worked for a few small businesses over the years wearing many different hats, been an owner/partner of a commercial construction subcontractor business, and a self sustaining artist. I love MGA and what we do. If you don''t see me running around the shop in Eugene then look for me out on the water. Peace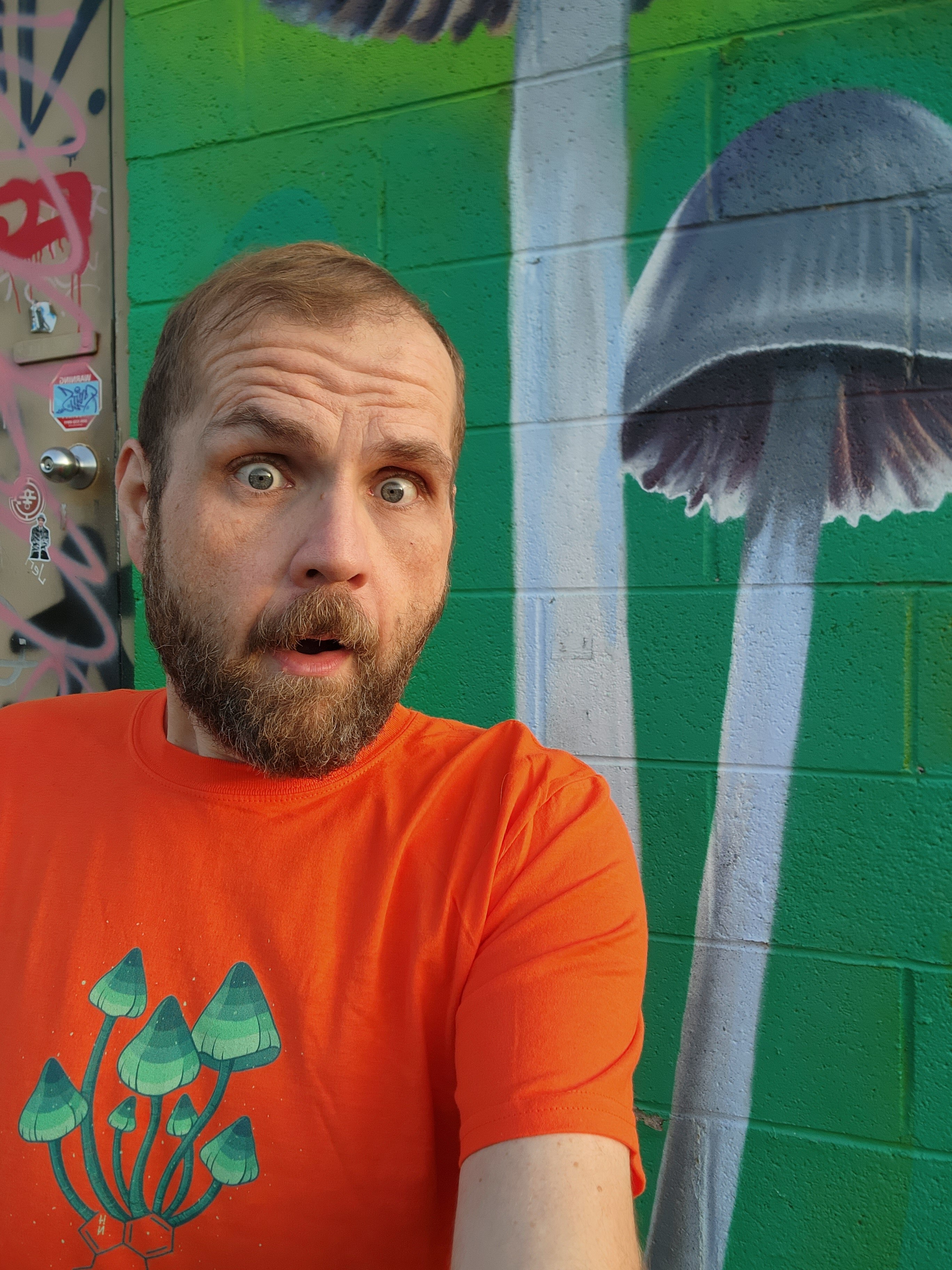 Scott -
Born and raised in Cocke County, Tennessee, Scott made his way to Asheville, NC in 2011 after meeting his now wife online. Before joining Mountain Glass Arts, he worked in a litany of different professions; train robber at Dollywood, minor league baseball mascot for the Tennessee Smokies, cave tour guide, wedding coordinator, and a myriad of managerial / shipping & receiving / retail jobs. Beyond the variety of employment, Scott is a world-traveling foodie who enjoys online gaming, trail running, art and architecture, and is extremely fond of his two cats and dog. Soon graduating from Western Carolina University, Scott will receive his Bachelor's of Emergency & Disaster Management.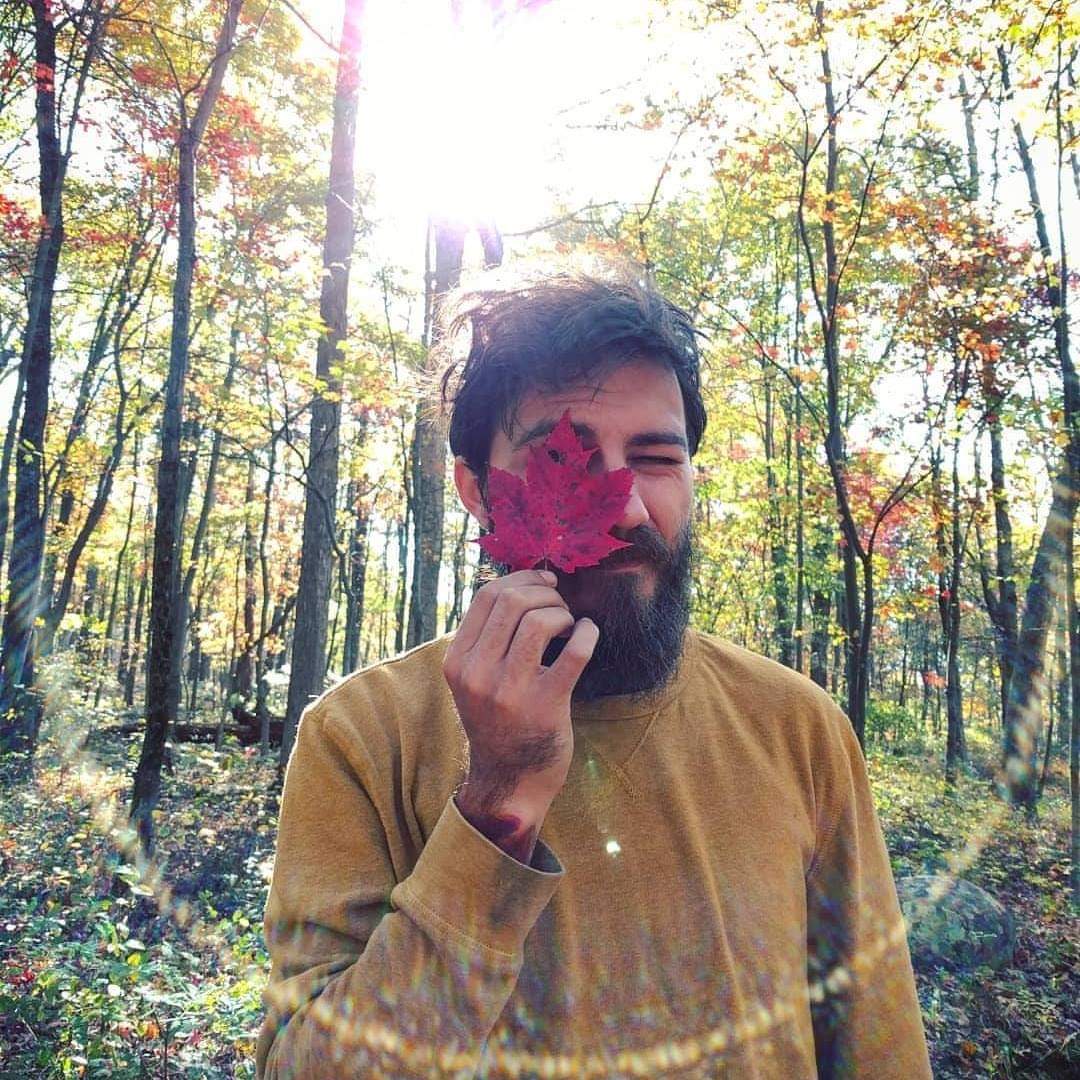 Dave G -
Born and raised in Fort Lauderdale, FL I landed in Asheville in early 2018 after a road trip along the east coast. I've never explored the art of lampworking till I found MGA. It's been exciting to expand my knowledge and learn a new art form.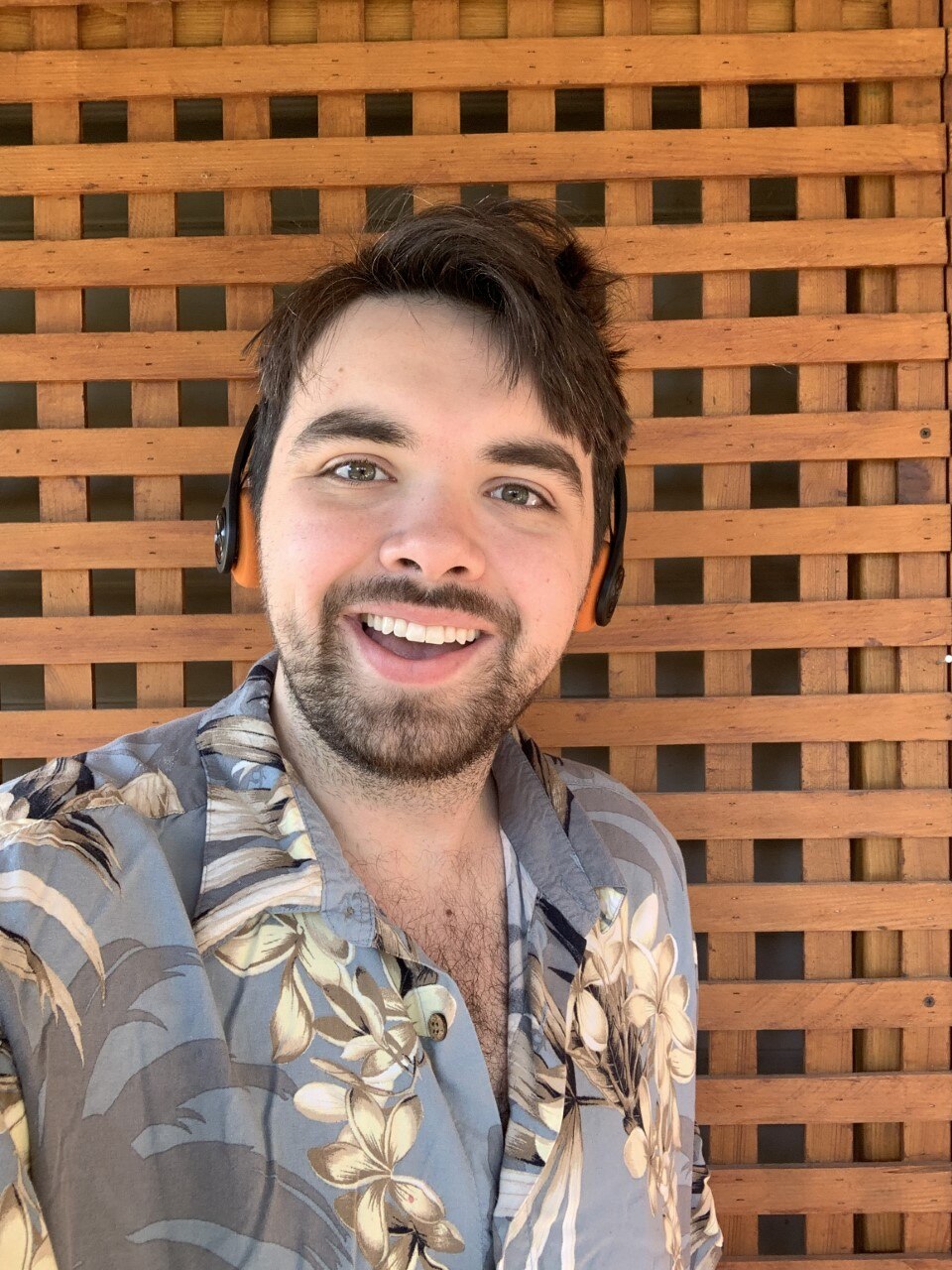 Andrew
Andrew is a human male with all original human organs included. This particular specimen does appear slightly used, but the damage is minimal, and all his body systems and vital organs are fully functional. The specimen's left humerus and growth plate were damaged in a bicycle accident causing limited mobility in the left arm. Andrew is also the host of the podcast "Don't You Dare Talk to Me".