Update: March 31st
Same Day Shipping Guarantee, Temporarily Suspended
Due to the spread of the coronavirus we have made the difficult decision to temporarily suspend our same day shipping guarantee for orders placed before 2:30pm EST. This is the first time in the history of MGA that we have ever done this. UPS has also suspended their service guarantee, effective 3/26 until further notice. This means you could see longer than normal in transit times.
This will help ensure the safety of our staff, allow us to continue to maintain our social distancing, and perform increased cleaning. If the timing of your order is critical to ship the same day, please let us know and we will do our best to accommodate you.
We are continuing to ship every business day and are more than happy to help in any way that we can. Do not hesitate to call or email us at info@mountainglass.com or 800.310.8588 if we can help! Stay safe, wash your hands, and happy melting!
Kind Regards,
The Mountain Glass Family
Update: March 30th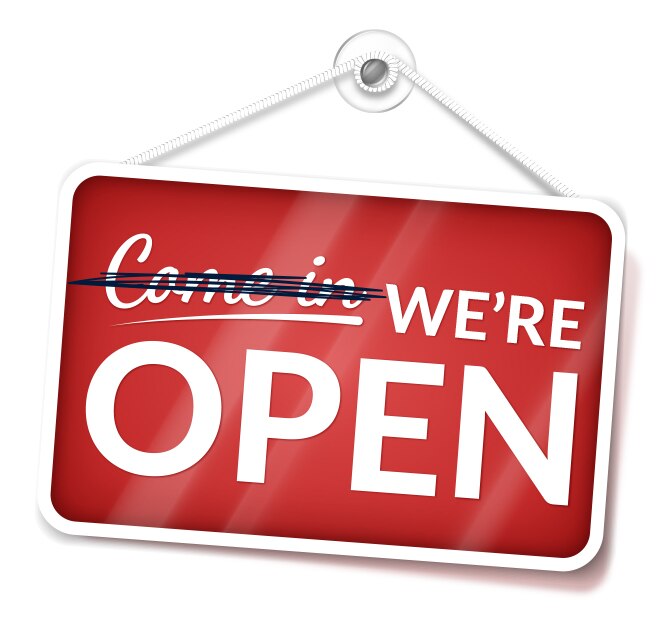 Curbside Pickup Available in Asheville & Eugene
Many of you may know that we have suspended walk-in sales, but fear not! We are continuing to
ship from Asheville, NC
and offering
curbside pick-up for both Asheville, NC and Eugene, OR
. Please call orders in or place them online at least 1 hour prior to arrival. Please plan to pay with a card if possible. Cash is accepted but card is much preferred for safety. Once your order is prepared we will call you to provide pick-up instructions and the location of your glassy goods.
Many manufacturers across the US and the world are beginning to temporarily suspend operations. We are constantly updating this stock list on our COVID-19 page.
We are currently stocked deep in both locations. We know many of you already work from home and count on lampworking as a major source of income. We want to let you all know we have no plans to close at this time and will remain open as long as we are safely able to do so and allowed by government regulations.
We are continuing to operate safely by practicing social distancing and following all hygiene recommendations provided by health authorities.
We are confident that we'll all get through this together and be able to give our friends and family more hugs than ever before. We are so proud to be part of the amazing and resilient glass community. In the meantime, we're here to help. Please don't hesitate to call or email us at 800.310.8588 or info@mountainglass.com if there is anything we can do for you.
Stay safe, wash your hands, and torch on!
Kind Regards,
The Mountain Glass Family
Update: March 27th
List of Vendor/Items currently delayed/Closed due to COVID-19:
- Northstar

- Trautman

- Glass Alchemy (shipping available stock)

- GTT

- Bethlehem Burners

- Nortel

- Paragon

- Skutt

- AccuGrind (limited operations)

- Creation is Messy

- Some graphite items


Update: March 18th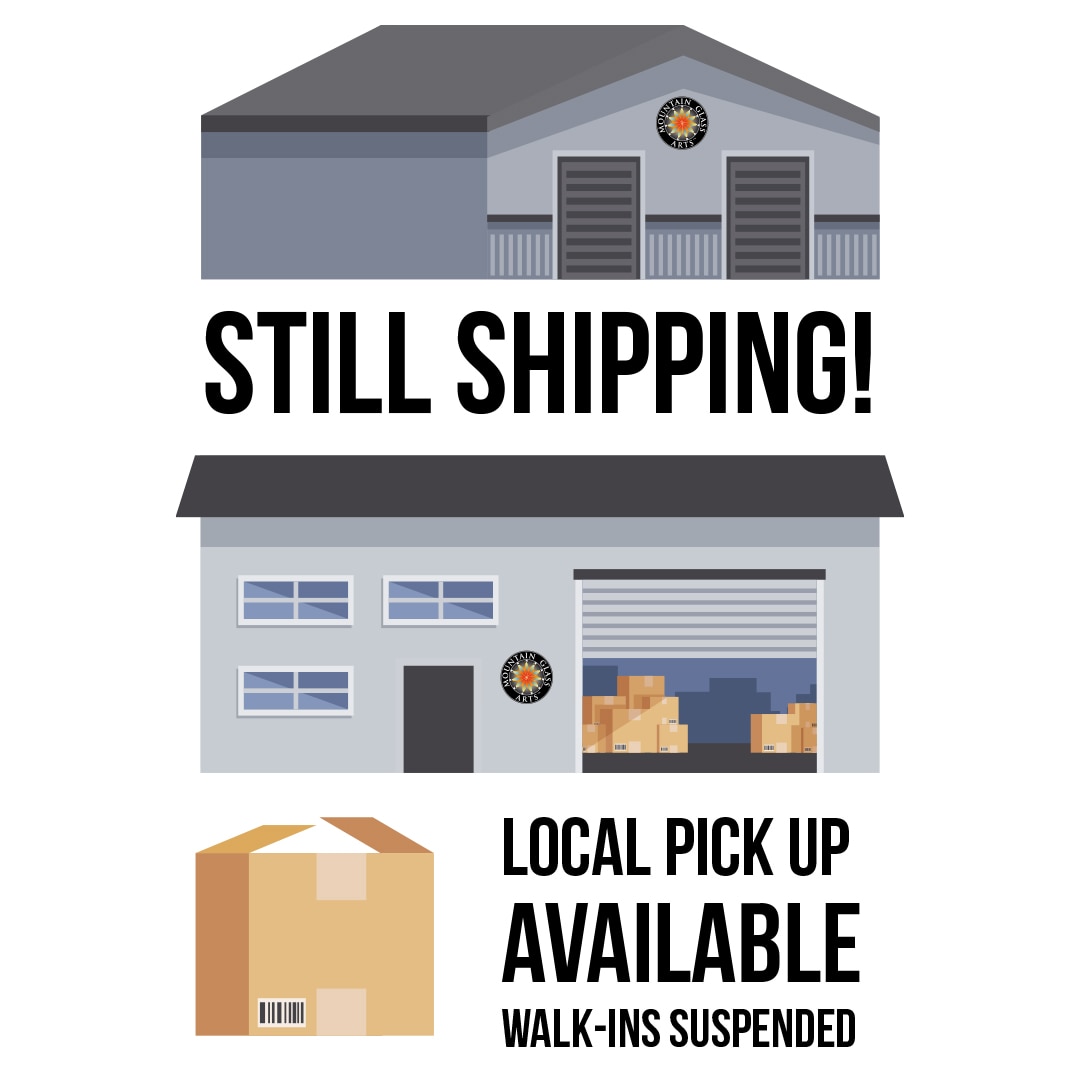 Update: March 17th
Mountain Glass is STILL OPEN!
But as a precaution for the health and safety of our staff
we have decided to temporarily suspend only walk-in sales
. This is beginning Wednesday, March 18th, in both Asheville, NC and Eugene, OR. So Tuesday March 17th will be the last day for walk in sales, until further notice.
We are still fully operational, maintaining our same day shipping guarantee for all orders submitted before 2:30PM, and plan to continue to do so. After speaking with both UPS & the US Postal Service we have been assured they fully expect to continue operations as well.
For walk-in customers, our staff will gladly assist you in getting the products that you need. Please browse our website and prepare your order, then call 866-LAMPWORK or 800-310-8588 to pick up in either Eugene or Asheville during normal business hours, 10am – 6pm, and we will call you when your order is ready for pick up and place it outside when you arrive.
During this unusual mode of operations please help us, help everyone, to get their orders quickly by giving us your payment information when placing your order. We will bill your order before your arrival so it is ready for pickup. We prefer credit card payments, but will accept cash. Please call at least 10 minutes prior to arrival and someone will be out with your order promptly.
We would like to thank each and every one of you for your patronage and understanding during these unprecedented and trying times.Please feel free to email us at info@mountainglass.com or call us at 800.310.8588. We are always happy to help.
We wish you all a safe and healthy spring. And wash your hands! :)
Kind Regards,
Mountain Glass Arts